Contact us about our upcoming litters See more pictures of our dogs  Meet our Stud Dogs
Upcoming Litters: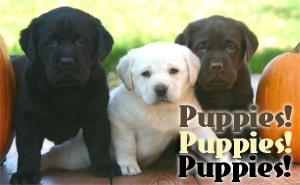 ~~~~~~~~~~~~~~~~~~~~~~~~~~~~~~~~~~~~~~~~~~
Endless Mt. Genevieve "Genna"
x
Harbor Run's Lord Grantham of Endless Mt. "Grant"'
 2 chocolate females
Ready August 29th/30th!
Genna and Grant are two of our young hopefuls in the show rings, with Genna placing first in her class at Potomac this year!
 ~~~~~~~~~~~~~~~~~~~~~~~~~~~~~~~~~~~~~~~~~~
Endless Mt. Sicily "Sicily"
x
Endless Mt's Spencer for Hire "Spencer"
1 chocolate female
Ready September 19th/20th!
 ~~~~~~~~~~~~~~~~~~~~~~~~~~~~~~~~~~~~~~~~~~
Loretta
x
CH Endless Mt. Mack Truck "Mackie"
1 chocolate female
Ready September 26th/27th!
 ~~~~~~~~~~~~~~~~~~~~~~~~~~~~~~~~~~~~~~~~~~
For a complete list of litters planned through November, please contact us below!
bestinshow@emlabradors.com
Each Endless Mt. Labrador puppy goes to it's new home with:
Sales contract/Guarantee of Good Health
AKC Registration (Limited/Full if arranged ahead of time)
Optional "puppy starter kit" (crate package)
Detailed instructions on feeding, daily routine for puppy
Health guarantee, from head to tail, for anything genetic or congenital (eyes, hips, etc)
Detailed information for crate training your pup, and tips to make the first few weeks easy and comfortable for you and puppy.
Complete Veterinarian Records to date
It is better to contact us by email first, because our answering machine fills up with at least 20 messages a day, and we can hardly keep up with the other 20 emails that come in the same day. Therefore, it may be a few days before we get back to you by phone. BUT…If you EMAIL us, you will receive the information within 24-48 hrs. Should you still have an interest after receiving our initial email, then we like our next contact to be by phone to discuss further information or pictures not found on this website, pedigree info, reservations, etc…
Our AKC puppies are guaranteed against all hereditary and congenital problems which is stated in plain English in our contract. Each pup is checked from the tip of its nose to the tip of its tail. … heart and lungs, eyes, nose and mouth, and joints. After the exam, we issue a health certificate for each puppy. Then they are given their first set of shots and are wormed before going to their new homes.
Our breeding program assures that each puppy, starting a few days after birth, will be neurologically stimulated and socially acclimated in a scientific manner that encourages socialization while maximizing positive personality traits and development. We learned this process from the system used by our US government to raise and socialize service dogs. Our great love , ability to nurture, instruct, and train every puppy creates a family companion with a healthy view of other dogs, people, and life in general.
 Just like children, the first days of a dog's life have more impact on it than any other period in their development. We apply a socialization program using various physiological, psychological and social training.
*** A percentage of ALL puppy sales to to our local SPCA Animal Rescue***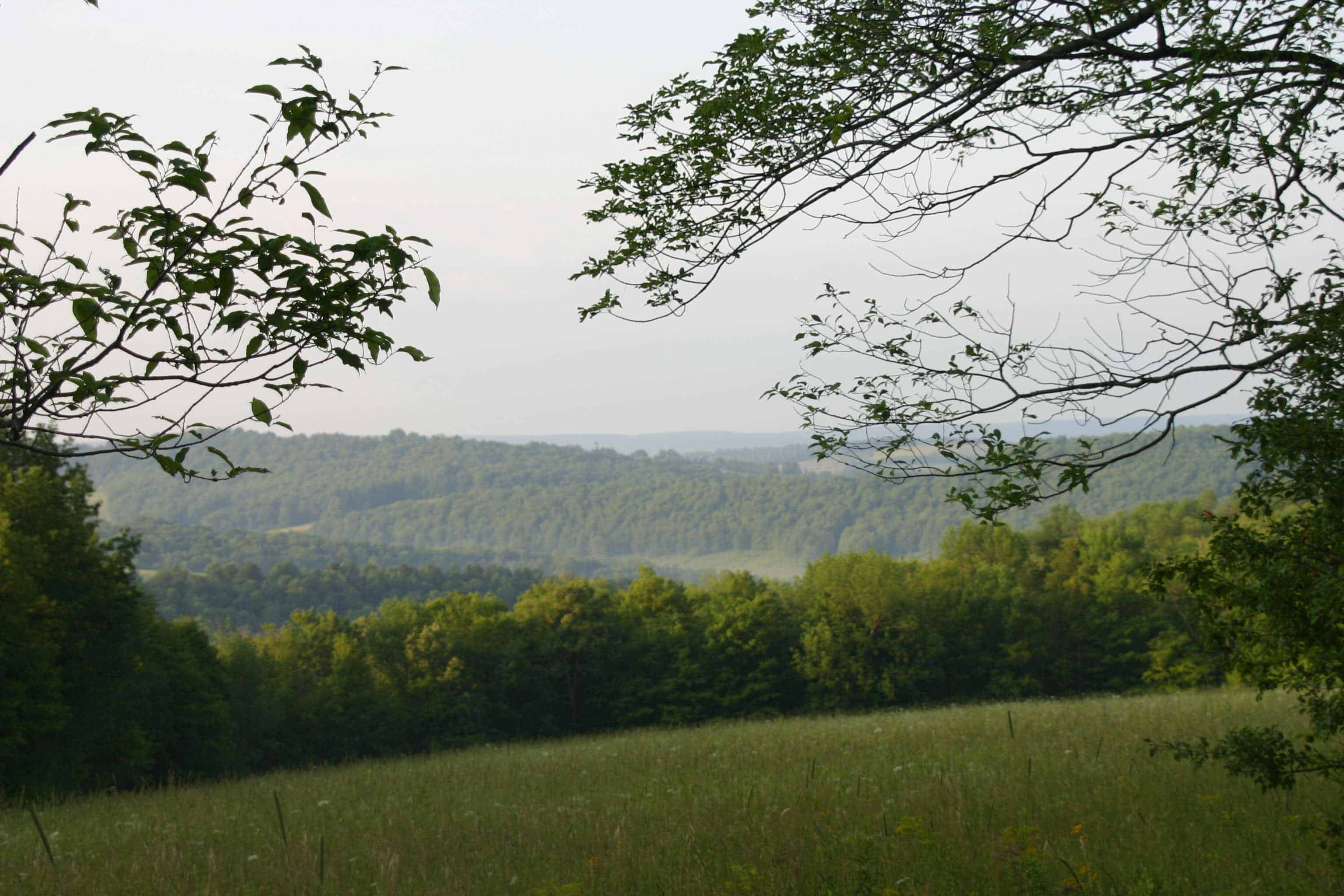 Above: Another view from "Aspen Hall"
"Without dogs, our houses are cold receptacles for things. Dogs make a fire warmer with their curled presence. They wake us, greet us, protect us and ultimately carve a place in our hearts and our history. On reflection, our lives are often referenced in parts defined by the all-to-short lives of our dogs"
–Paul Ferson
"Dogs are our link to paradise. They don't know evil or jealousy or discontent. To sit with a dog on a hillside on a glorious afternoon is to be back in Eden, where doing nothing was not boring–it was peace."
– Milan Kundera